Staying active with ceramics in hip joint replacement
Our lifespan is lengthening, and it is now normal to be active even at an advanced age. However, joint wear and tear can limit our activity level. Osteoarthritis and rheumatism are now considered widespread diseases.
If conservative therapies no longer alleviate the pain or if the ability to move is too severely restricted, an artificial hip joint replacement can be considered.
Millions of people worldwide experience pain relief and new mobility thanks to an artificial hip joint. In 2020, an estimate of 575,426 hip replacement surgeries were performed in the USA.14
An artificial hip joint consists of several components. These components are made of different materials.
The femoral stem is made of a metallic alloy.
The acetabular cup is made of a metallic alloy.
The bearing couple consists of a femoral head (either ceramic or metal) and an inlay or cup insert (either plastic or ceramic).
The bearing surface is often considered the core of the prosthesis because it allows the artificial hip joint to move.
*The picture to the left is a schematic representation of a hip joint replacement and may differ in system, size and material from the actual implant components used in treatment.
In hip arthroplasty, today's preferred use of modern bearing materials, such as high-performance ceramics or highly crosslinked polyethylene, enables a more active life.
Ceramics impress with their excellent biocompatibility1,2,3 and their extremely low wear rates4,5,6. Clinical results show that the use of ceramic bearing couples has a positive effect on the survival rate, i.e. the durability of the prosthesis.7,8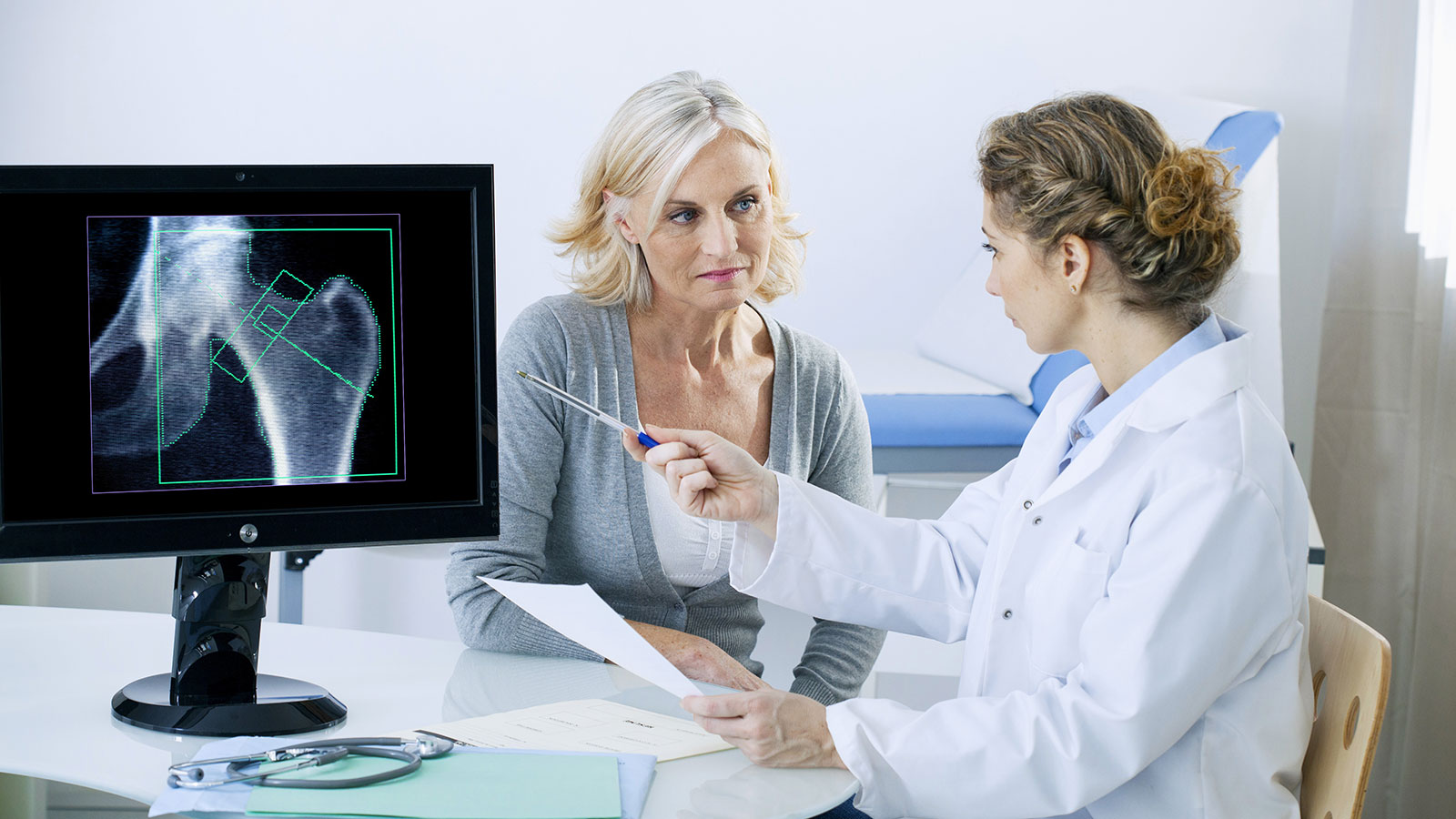 Allergies and sensitivities to metal
Sensitivity reactions, especially to metal implants, are repeatedly observed among patients with joint replacements. When wear particles or ions of the prosthetic material enter the tissue, immune reactions such as allergic reactions may be triggered.
For a long time, cobalt-chromium (CoCr) alloys have been considered the bearing material of choice. However, due to frequent complications, concerns about this material are increasing.9
Ceramic is biocompatible and durable
Implant bearing components made of bioceramics are considered the bearing material of choice for hip replacement surgery, because of its high biocompatibility1 and corrosion resistance13,10. The material is hypoallergenic10,11, therefore sensitivity reactions to ceramics are unlikely. Moreover, unlike metal, ceramic does not release potentially toxic metal ions12. In the US, surgeons therefore choose ceramics for the majority of their patients.15
Epidemiological studies* show that risk of revision for infection in hip joint replacement is with ceramic bearings significantly reduced. The latest of this kind comes from research and medical teams at the Charité University Hospital Berlin.16 The researchers of the Rothman Orthopaedic Institute have also recently demonstrated a lower incidence of infection with ceramic femoral heads in comparison with metal ones in their clinic.17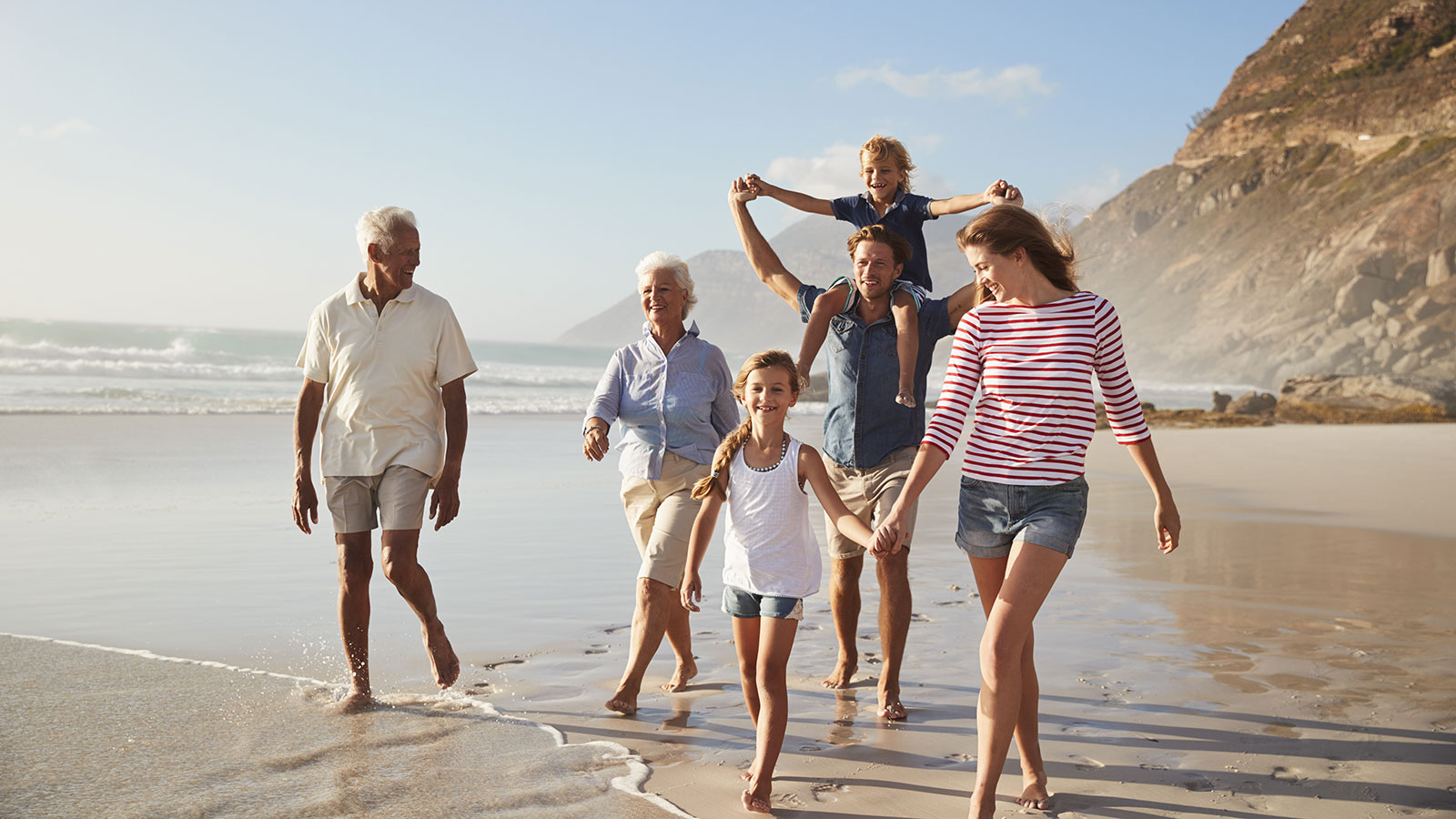 Patient-Facing Registry Report
Registry data can help to inform decisions and improve patient care.

Statistical Insights
Survival rate of a hip replacement
Patients with hip problems who decide to have a new hip joint often ask about the lifespan of the implant. The hip replacement is often defined as the surgery of the century. A durability of more than 10 years is not uncommon. Infection, dislocation and loosening are the most common but still rare complications leading to the necessary exchange of the prosthesis.
References
1. Asif I M. Characterisation and Biological Impact of Wear Particles from Composite Ceramic Hip Replacements.[PhD thesis]. Leeds, UK: University of Leeds; 2018. etheses.whiterose.ac.uk/20563. Accessed March 6, 2020.
2. Tsaousi A, Jones E, Case CP. The in vitro genotoxicity of orthopaedic ceramic (Al2O3) and metal (CoCr alloy) particles. Mutat Res. 2010;697(1-2):1-9. doi:10.1016/j.mrgentox.2010.01.012.
3. Esposito C, Maclean F, Campbell P, Walter WL, Walter WK, Bonar SF. Periprosthetic tissues from third generation alumina-on-alumina total hip arthroplasties. J Arthroplasty. 2013;28(5):860-866. doi:10.1016/j.arth.2012.10.021.
4. Grupp TM, Holderied M, Mulliez MA, et al. Biotribology of a vitamin E-stabilized polyethylene for hip arthroplasty – Influence of artificial ageing and third-body particles on wear. Acta Biomater. 2014;10(7):3068–3078. doi:10.1016/j.actbio.2014.02.052.
5. Nikolaou VS, Edwards MR, Bogoch E, Schemitsch EH, Waddell JP. A prospective randomized controlled trial comparing three alternative bearing surfaces in primary total hip replacement. J Bone Joint Surg Br. 2012;94-B(4):459-465. doi:10.1302/0301-620X.94B4.27735.
6. Higuchi Y, Hasegawa Y, Seki T, Komatsu D, Ishiguro N. Significantly Lower Wear of Ceramic-on-Ceramic Bearings Than Metal-on-Highly Cross-Linked Polyethylene Bearings: A 10- to 14-Year Follow-Up Study. J Arthroplasty. 2016;31(6):1246-1250. doi:10.1016/j.arth.2015.12.014.
7. Sharplin P, Wyatt MC, Rothwell A, Frampton C, Hooper G. Which is the best bearing surface for primary total hip replacement? A New Zealand Joint Registry study. Hip Int. 2017;28(4):352-362. doi:10.5301/hipint.5000585.
8. Peters RM, Van Steenbergen LN, Stevens M, Rijk PC, Bulstra SK, Zijlstra WP. The effect of bearing type on the outcome of total hip arthroplasty. Acta Orthop. 2018;89(2):163-169. doi:10.1080/17453674.2017.1405669.
9. Stiehler M, Zobel F, Hannemann F, Schmitt J, Lützner J, Kirschner S, Günther KP, Hartmann A. Komplikationen bei Metall-Metall-Gleitpaarungen. Der Orthopäde. 2014;43(1):79-91. doi: 10.1007/s00132-013-2131-z.
10. Thomas P, Stea S. Metal Implant Allergy and Immuno-Allergological Compatibility Aspects of Ceramic Materials. Heidelberg, Germany: Springer-Verlag Berlin Heidelberg; 2015.
11. Bergschmidt P, Bader R, Ganzer D, et al. Ceramic femoral components in total knee arthroplasty - two year follow-up results of an international prospective multi-centre study. Open Orthop J. 2012;6:172-178. doi:10.2174/1874325001206010172.
12. Kretzer JP, Mueller U, Streit MR, et al. Ion release in ceramic bearings for total hip replacement: Results from an in vitro and an in vivo study. Int Orthop. 2018;42(1):65-70. doi:10.1007/s00264-017-3568-1.
13. Kocagoz SB, Underwood RJ, MacDonald DW, Gilbert JL, Kurtz SM. Ceramic heads decrease metal release caused by head-taper fretting and corrosion. Clin Orthop Relat Res. 2016;474(4):985-994. doi:10.1007/s11999-015-4683-1.
14. 2021 Hip and Knee Implant Review. Orthopedic Network News. 2021;32(3):1.
15. American Joint Replacement Registry (AJRR): 2021 Annual Report. Rosemont, IL: American Academy of Orthopaedic Surgeons (AAOS), 2021.
16. Renner L, Perka C, Melsheimer O, Grimberg A, Jansson V, Steinbrück A. Ceramic-on-ceramic bearing in total hip arthroplasty reduces the risk for revision for periprosthetic joint infection compared to ceramic-on-polyethylene: A matched analysis of 118,753 cementless THA based on the German Arthroplasty Registry. J Clin Med. 2021;10(6):1193. doi:10.3390/jcm10061193.
17. Chisari E, Magnuson JA, Ong CB, Parvizi J, Krueger CA. Ceramic-on-polyethylene hip arthroplasty reduces the risk of postoperative periprosthetic joint infection. J Orthop Res. 2021. doi:10.1002/jor.25230.
* Epidemiological studies:
Pitto RP, Sedel L. Periprosthetic joint infection in hip arthroplasty: Is there an association between infection and bearing surface type? Clin Orthop Relat Res. 2016;474(10):2213-2218. doi:10.1007/s11999-016-4916-y.
Madanat R, Laaksonen I, Graves SE, Lorimer M, Muratoglu O, Malchau H. Ceramic bearings for total hip arthroplasty are associated with a reduced risk of revision for infection. Hip Int. 2018;28(3):222-226. doi:10.1177/1120700018776464.
Lenguerrand E, Whitehouse MR, Beswick AD, et al. Risk factors associated with revision for prosthetic joint infection after hip replacement: a prospective observational cohort study. Lancet Infect Dis. 2018;18(9):1004-1014. doi:10.1016/S1473-3099(18)30755-2.
Bordini B, Stea S, Castagnini F, Busanelli L, Giardina F, Toni A. The influence of bearing surfaces on periprosthetic hip infections: analysis of thirty nine thousand, two hundred and six cementless total hip arthroplasties. Int Orthop. 2019;43(1):103-109. doi:10.1007/s00264-018-4097-2.
Renner L, Perka C, Melsheimer O, Grimberg A, Jansson V, Steinbrück A. Ceramic-on-ceramic bearing in total hip arthroplasty reduces the risk for revision for periprosthetic joint infection compared to ceramic-on-polyethylene: A matched analysis of 118,753 cementless THA based on the German Arthroplasty Registry. J Clin Med. 2021;10(6):1193. doi:10.3390/jcm10061193.