Outcomes Research
Case Report 2:
42 Years Old Female Patient with Dysplastic Hip
Courtesy: Mr Justin P Cobb, Imperial College London
A 42 years old underwater photographer and ex dancer presented with a painful left hip now preventing exercise. On examination, she was fit and strong with pain on flexion and internal rotation of the hip.
Imaging revealed a dysplastic hip with superior and anterior subluxation and joint space loss (figures 1a and 1b).

Fig 2a and 2b: Planned head position and orientation 135 degrees and neutral on neck by means of low dose CT1
The matching acetabular component could be inserted at 45 degrees of inclination and 15 degrees of anteversion providing good restoration of head coverage without psoas impingement (figures 3a and 3b).

Fig 3a and 3b: Planned cup position and orientation 45 degrees inclination and 15 degrees anteversion by means of low dose CT1
At operation, the 46mm head was confirmed, maintaining femoral head bone-stock without compromise on the acetabular side. The single use reamer ensured stable press-fit without undue force.
X-rays taken postoperatively show the position and orientation achieved (figures 4a and 4b).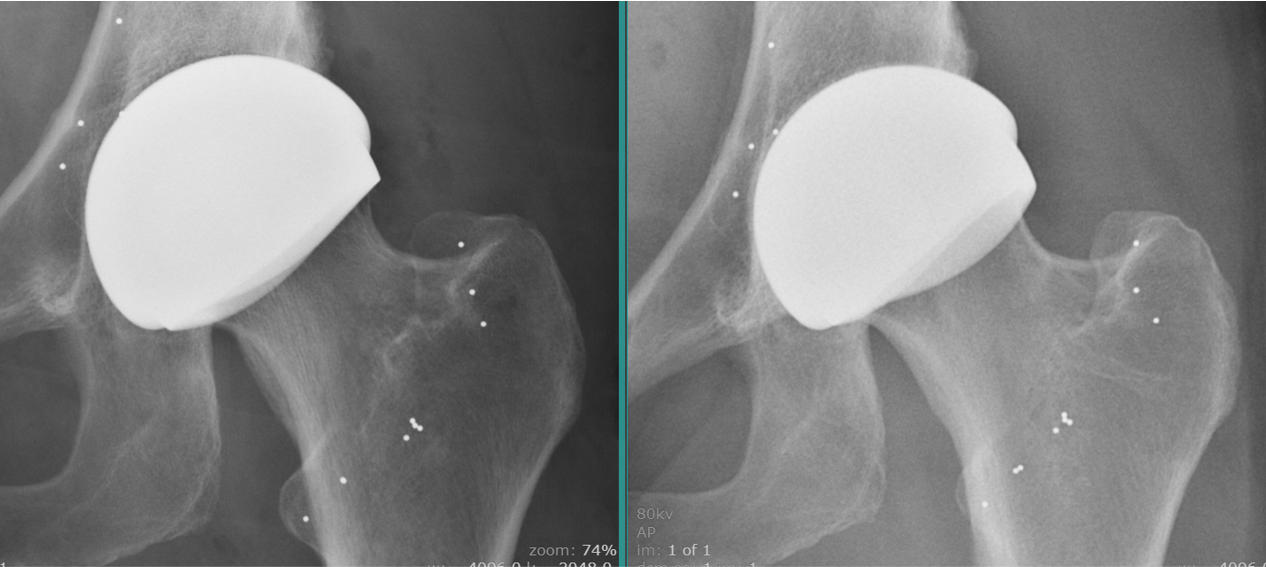 Fig 5a and 5b: Day 1 postop and 3 years postoperatively showing acetabular osseointegration and periprosthetic bone quality
In functional terms, the patient returned to work rapidly, both on land and underwater. Full marks were achieved with the Oxford Hip Score within 6 months after surgery, while substantial functional gains were still captured in the second postoperative year using personalized score Imperial Score, where 100% is the preoperative aspiration for each activity (figures 6a and 6b).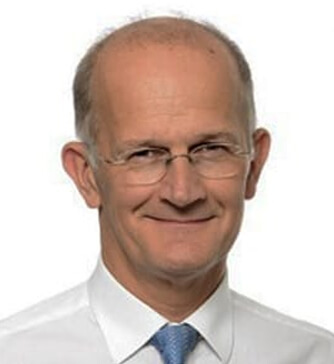 Professor Cobb is the head of academic orthopaedic surgery at Imperial College London, working at King Edward VII Hospital for Officers and Charing Cross Hospital. He leads the MSk lab, a group of over 30 surgeons, engineers and scientists who recently moved into a new home: the Sir Michael Uren Hub in White City, West London. The research areas in the lab range from the nanostructure of bone through psi guides to device design and team VR training, Professor Cobb is a founder of Embody Orthopaedic, a spin-out from Imperial which is manufacturing the H1®. He is a civilian advisor in orthopaedics to the Royal Air Force, and is Orthopaedic Surgeon to Her Majesty the Queen.
Download this article
Download the full article "Case Report: Ceramic Hip Resurfacing Implants" as PDF.