To overview page
Dental Ceramics by CeramTec certified by CleanImplant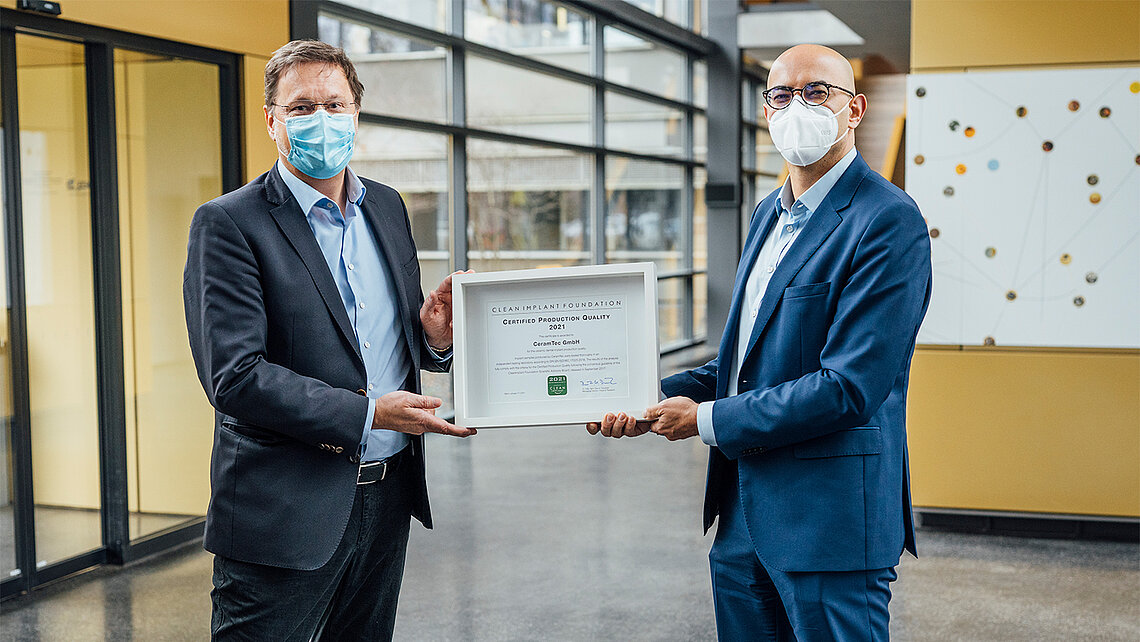 For the first time, CleanImplant is awarding a certificate to contract manufacturers who produce implants for various trade brands. The certificate confirms the high production quality of CeramTec's ceramic dental implants. The purity of the implants is checked by unannounced inspections at least twice a year by an accredited testing laboratory using a scanning electron microscope before the final packaging and sterilisation process.
"We only deliver ceramic implants to our customers that meet the highest quality standards and are really clean," emphasises Dr Hadi Saleh, CEO of the CeramTec Group. "We are pleased to be able to prove this with the current award".
CeramTec's ceramic implants are metal-free and have excellent biocompatibility, chemical stability and high wear resistance. Providers with dental implants produced by CeramTec benefit from this award.
The independent CleanImplant Foundation was founded as a non-profit organisation in Berlin in 2016. In cooperation with renowned universities, the foundation regularly coordinates worldwide quality assessment studies of dental implants and awards the "Trusted Quality Mark" to particularly clean types after a strict peer review process.